Our customer came to us requesting a whole front of house transformation. From old and tired to bright and modern. We have helped them bring their idea to life with our sleek white PVC frames and Chartwell Green Solidor.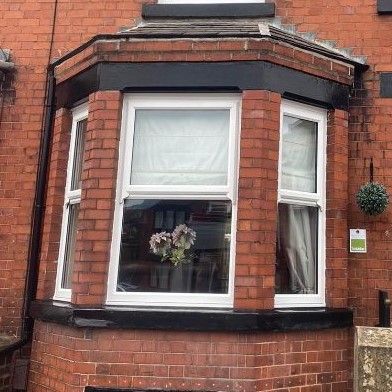 Installing high quality PVC-U doors and windows is the best-value method for improving your home. At an affordable cost, you can improve the appearance, energy efficiency and security of your home in very little time. Our PVC-U windows are robust and durable, providing low maintenance and long-life performance. this means there isn't need for painting or further treatment. All products are fitted with high security locking mechanisms to ensure yourselves and your homes are well protected against any intrusions.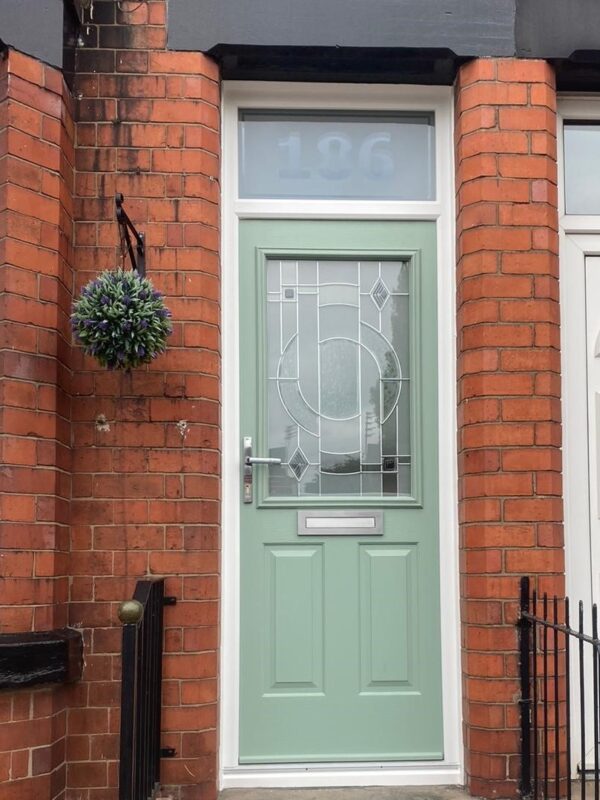 Solidor is the UK's leading composite door manufacturer. There are over 20 different colour options with many different styles. Composite doors last a minimum of 30 years, this is double the time length of most average doors. The door styles are split into two collections, standard and Italian. They have a unique 48mm solid core, exclusive door furniture, an option of chamfered or sculptured frames. You also get a Ultion cylinder fitted as standard.
---
Ultion Information
We use Ultion's Diamond standard cylinders in each of our doors due to them being hidden attack locks. This means when a Ultion lock detects an attack, it activates lockdown mode, lockdown mode is initiated by a hidden firing pin in Ultion's core.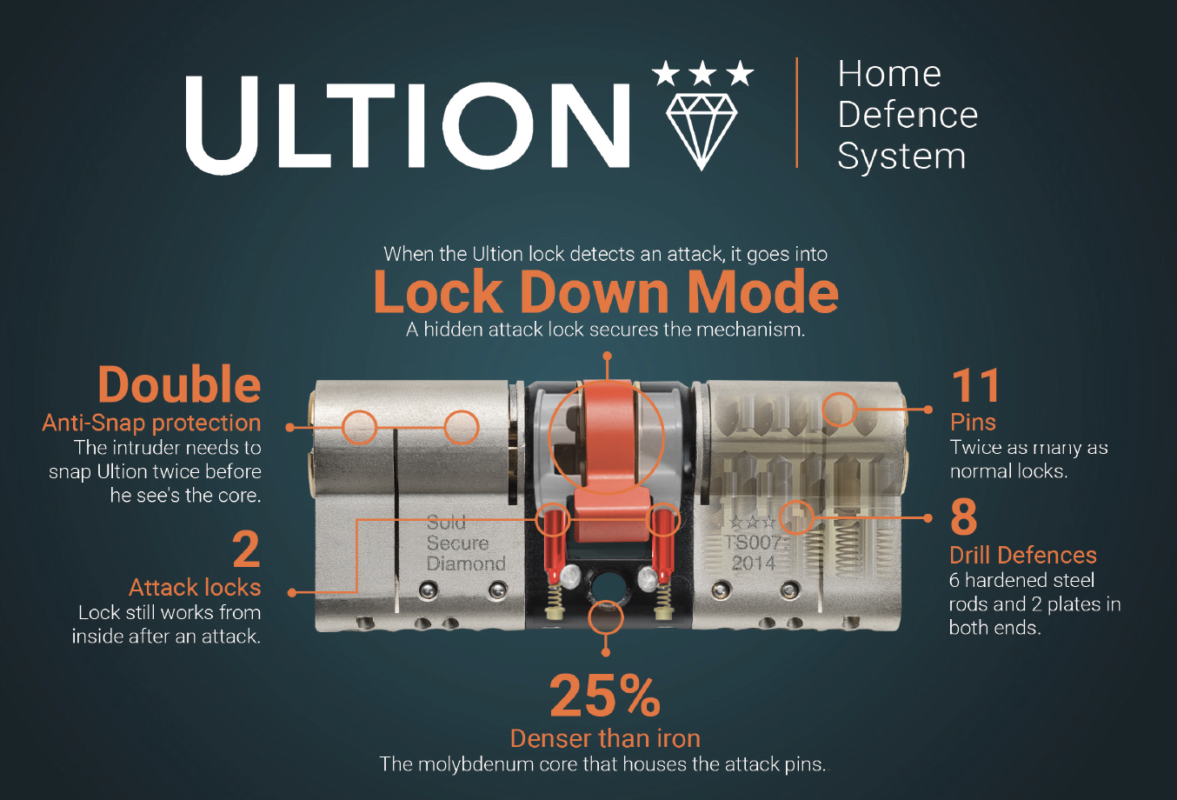 Ultion are super confident with their locks, so much so that they offer a £1000 guarantee. Also should a burglary happen within 10 years of having the lock installed and entry was achieved by the lock snapping, they will pay you £1000. Every Ultion lock has a unique key. This means Ultion keys can only be copied by high standard, approved, specialist locksmiths.
---
If you like this why not design your own door here to receive your own free no obligation quote, and begin your home transformation today. Doing this takes five minutes and we take care of the rest.