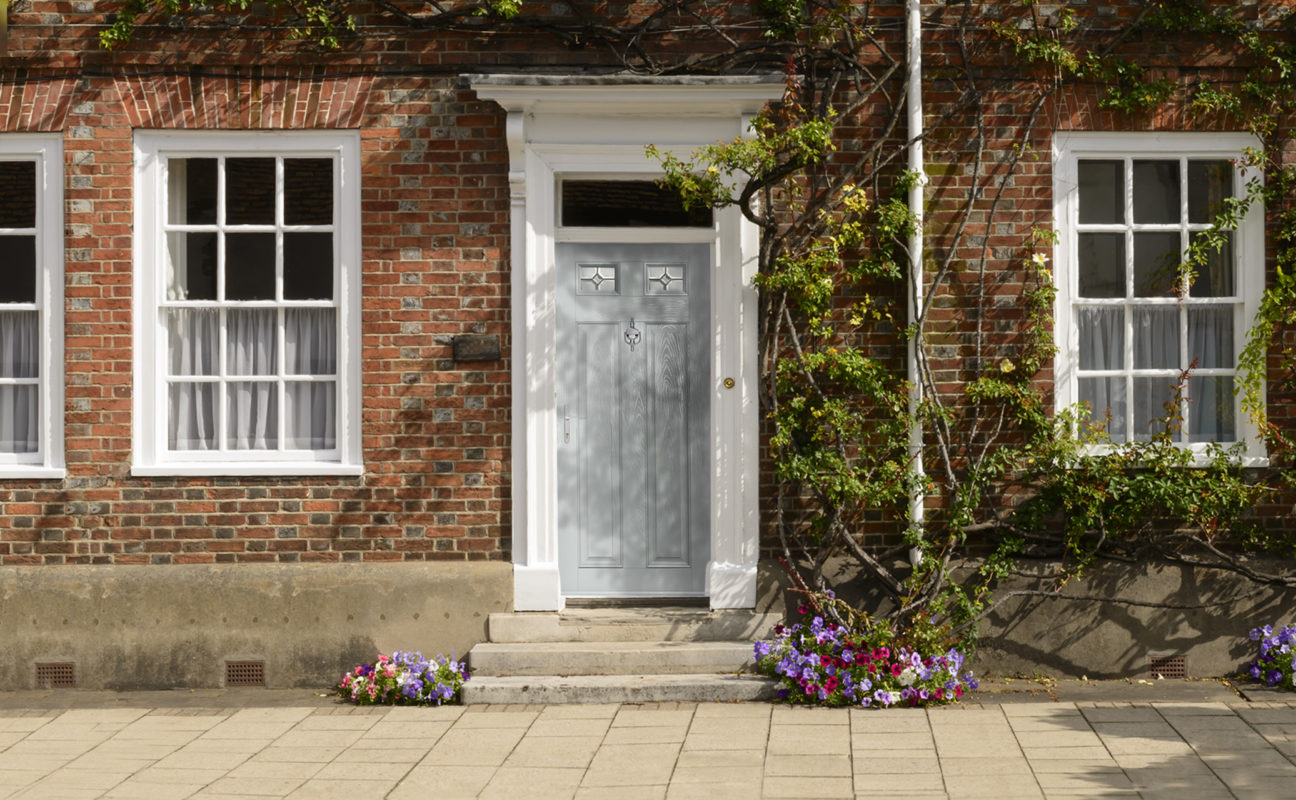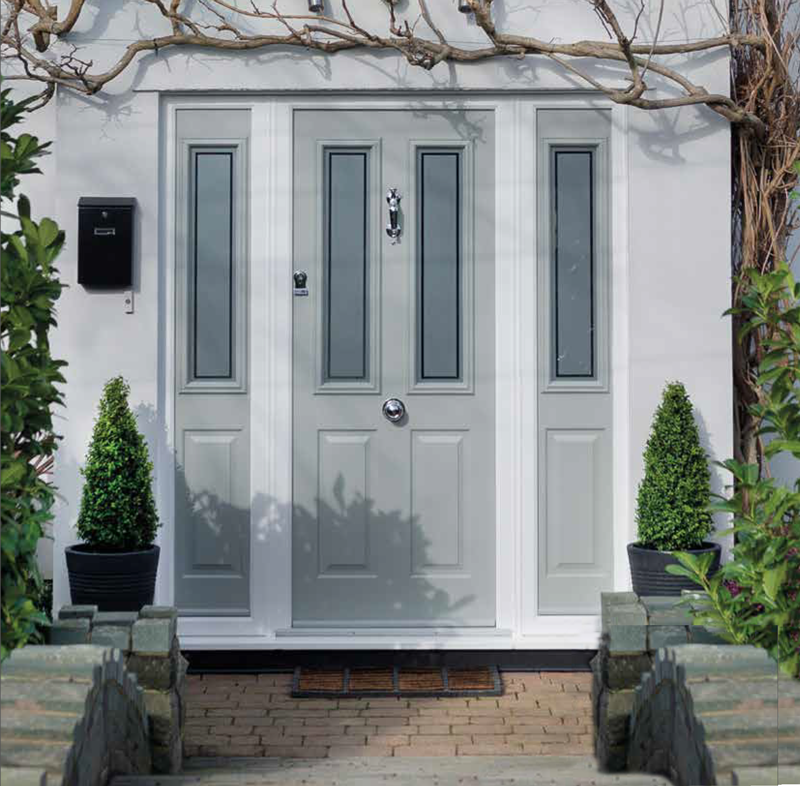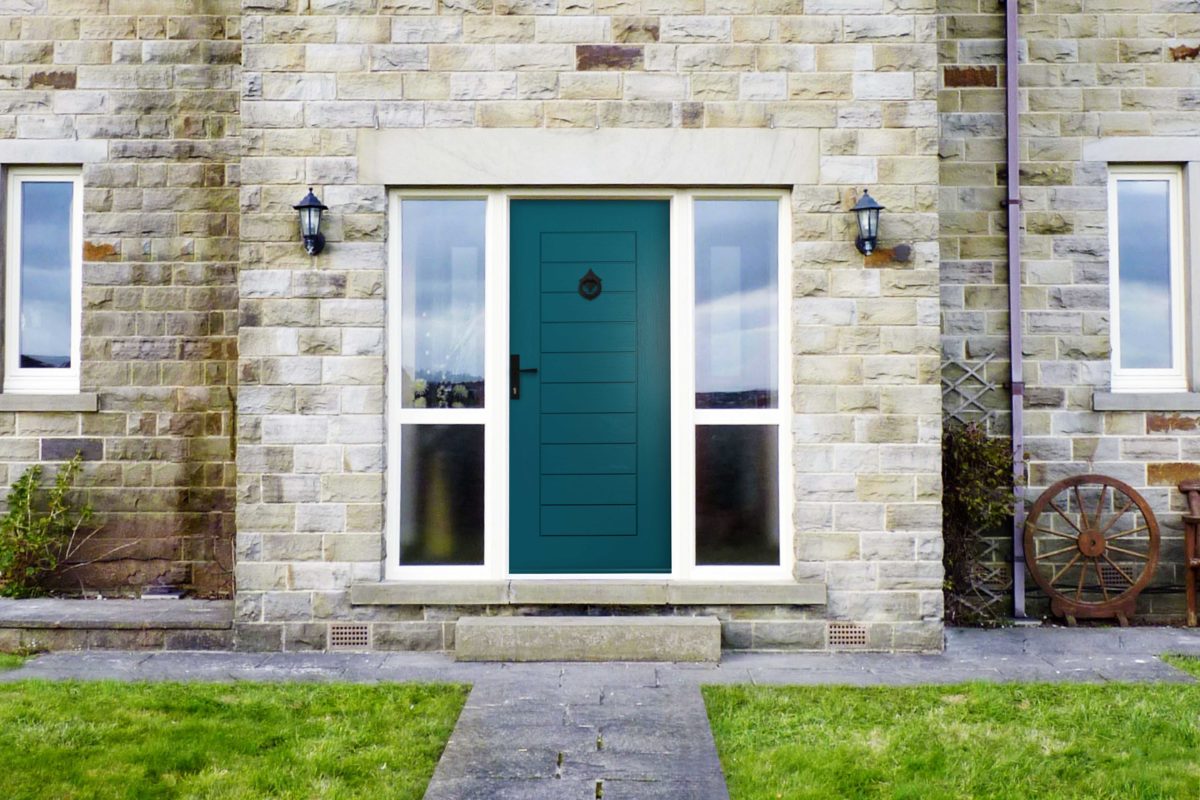 Custom-designed to totally transform your home and add that extra special kerb-appeal, our Composite Doors represent the very best in quality manufacture and installation, beautiful aesthetics, and the highest levels of security.
Our Composite Doors have a thickness of 48mm, they are nearly 10% thicker than most alternatives. Each solid timber core is completely encapsulated within a highly durable plastic edge banding and two thermo plastic door skins, so you will never have to worry about painting or varnishing your Solidor.
These exclusive Composite doors are available in a wide range of style and frame colour options, 14 colours available, the option of a mobility threshold, making it the perfect solution for easy wheel or push chair access. A comprehensive range of matching combination frames is also available with either glass, matching composite side panel or quarter panel, that will complement the look of any property.
Solidor Composite Doors Available in any colour, any style, any side in any of our industry leading, 14 fantastic colours inside or out, with Black, Grey, Cream, Rosewood, Irish Oak or Oak matched frames. For example you can choose a black door with a black frame, likewise Irish Oak with an Irish oak frame.
ALL OF OUR DESIGNS ARE ALSO AVAILABLE IN THESE COLOURS
However if required, with this selection you have the option of a matching door frame as well as a white one. *Foiled product not a standard through colour.
We are committed to doing our part in helping the environment, believing that the future of our planet is important, not only for ourselves, but for the future of our children. With many industry firsts already, we are always looking to pioneer greener products and methods to create the greenest and most sustainable composite door available.
That's why we minimise our waste and run an extensive recycling programme. We recycle all of our packaging, polystyrene, cardboard, PVC-u, timber, paper, aluminium and steel. All of the timbers used in our doors are harvested from forests that are managed and sustainable to meet the social, economic and ecological needs of present and future generations.
100% recycled thermally efficient reinforcing system
5 chamber lead free thermally efficient profile
Extensive recycling programme
Door can be recycled at the end of its useful life, not destined for land fill
Fully manufactured in the UK to minimize our carbon footprint
Lead free door skins and edge-banding
Take a look at some of our installations below